Our vision/mission is to support the research and development of transformative earthquake hazard mitigation strategies by providing the research community with a state-of-the-art facility capable of performing large-scale testing with realistic seismic loading. 
Research at the LHPOST6 can help reduce the devastating impacts of earthquakes, as seen in the below photo of the deadly aftermath of the 7.8 magnitude earthquake in Turkey & Syria, February 2023.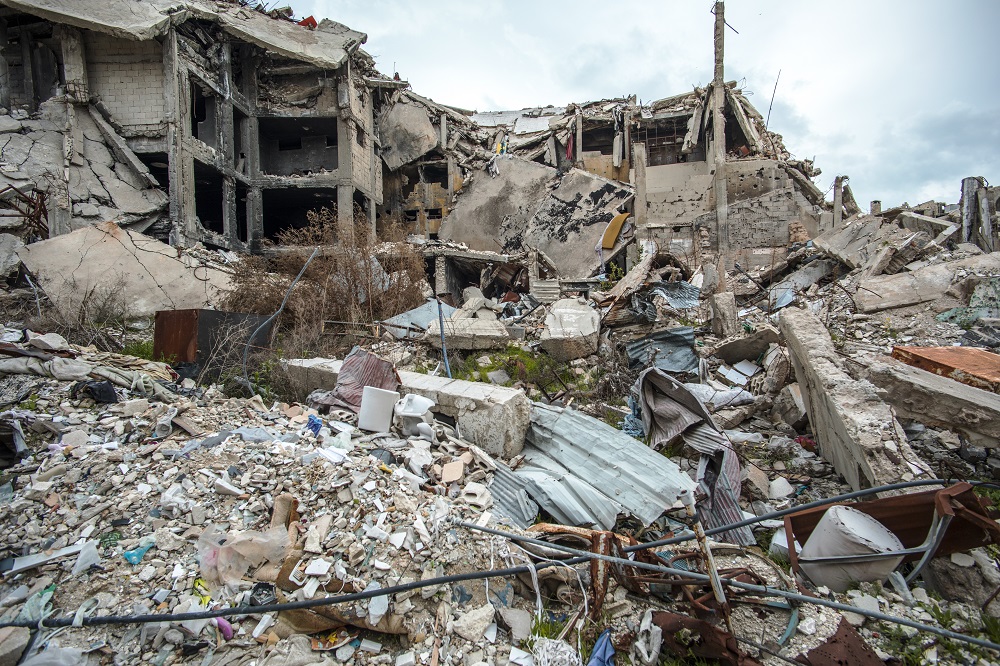 RESEARCH & SEISMIC SAFETY CONTRIBUTIONS
Through research at our one-of-a-kind facility, we strive to provide:
Fundamental knowledge for understanding the earthquake system-level behavior of buildings, critical infrastructure, and geo-structures, from the initiation of damage to the onset of collapse.
Experimental data to support the development, calibration, and validation of high-fidelity physics-based computational models that will progressively shift the current reliance on physical testing to model-based simulation.
Data and fragility information to achieve the full realization of performance-based design.
Proof-of-concept and validation testing for retrofit schemes, protective systems, and others, which can enhance the protection of the broader community against earthquakes.