The LHPOST6 includes a variety of necessary equipment and instrumentation to ensure the safety and performance of earthquake testing at our world-class site.
Soil Boxes
The LHPOST6 can be used in combination with either a 3 m wide long by 6.7 m long by 4.7 m high large laminar soil box, funded by Caltrans, or a 4.6 m or 5.8 m wide by 10 m long by 7.6 m high large soil confinement box (LCSB), funded by the NSF. Both soil boxes are modular and can be configured to a given height. The soil confinement box can be configured in two different widths. These large soil boxes enable large-scale seismic experiments on geotechnical and SFS systems.

The LHPOST6 soil boxes are available:
To investigate the seismic response of soil-foundation-structural systems.  
To complement centrifuge tests in order to validate computational models.
To study the performance of bridge abutments, earth retaining walls, slope stability in hillside construction, and underground structures.
To investigate soil liquefaction and its effect on the seismic response of soilfoundation-structural systems.
Safety Towers
During full-scale dynamic testing on the LHPOST6, safety restraining towers are necessary to avoid catastrophic failure and prevent damage to the shake table equipment if collapse of the test structure is imminent. Two main undesirable situations must be controlled:
Out-of-plane deformation/collapse of the specimen: Some specimens are sensitive to lateral displacement due to their geometrical configuration. In this case the towers are used to guide and restrain the specimen.
Collapse mechanism: Many tests are conducted to final stages often resulting in uncontrolled collapse. In some cases, these specimen have very large attached masses or their height poses a potential threat to the surrounding facility buildings (control room and hydraulic building) if they collapse. These failure modes must be controlled such that the specimen is stopped in a position which provides a safe demolition plan.
To ensure the safety of the facility, four restraining towers were designed in-house at UC San Diego. These towers are 30 feet high trusses with floor platforms at 10 feet and 20 feet above the ground. The four column members are W16 rolled sections and the braces are made from HSS tubes.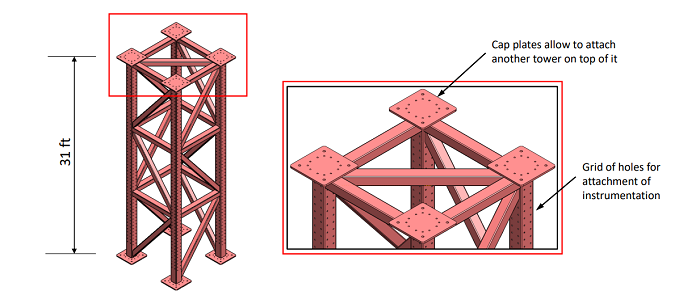 Data Acquisition System (DAQ)
The LHPOST6 facility was recently equipped with a new data acquisition (DAQ) system consisting of 13 nodes with 64 channels each (with a total of 805 measurement channels available to users) at 24-bit Analog-to-Digital resolution, simultaneous sampling, and a sampling rate up to 25.6 kS/sec per channel. Each node consists of a chassis with a PXI Express backplane that houses the power supply, controller, timing and synchronization module, and the signal conditioning modules.
The signal conditioning modules also support communicating with Transducer Electronic Data Sheet (TEDS) enabled sensors allowing for the use of advanced sensors in the future. Each DAQ node also includes three rack-mounted terminal blocks to connect sensors. Each terminal block supports connectivity to three signal conditioning modules allowing for the connection of up to 64 sensors per DAQ node. This DAQ provides superior aliasing rejection with user-configurable digital anti-aliasing filters and zero skew time between different channels due to simultaneous sampling, thus enabling accurate recordings from very small (ambient vibrations) to very large (seismic testing) motions.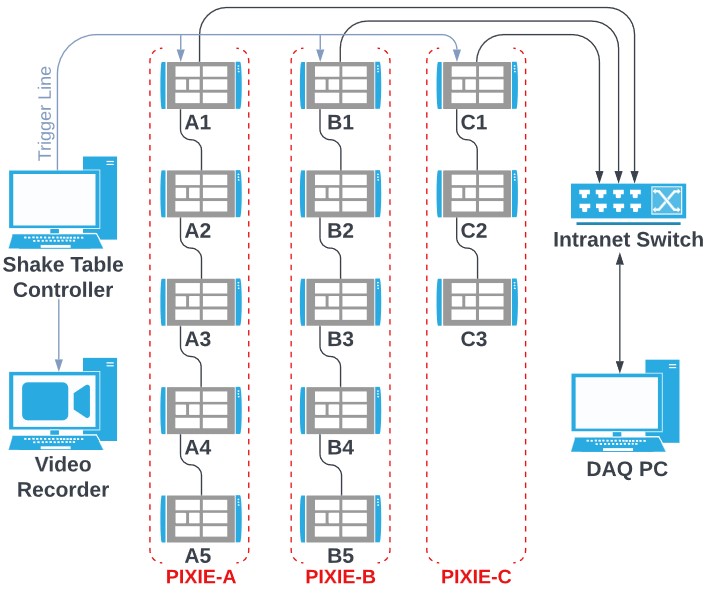 Sensors & Cameras
The LHPOST6 facility has a large inventory of sensors and cameras available.
Sensors
251 MEMS-Based Accelerometers (±5g and ±10g)
305 Linear Displacement Transducers (1 to 20 in)
154 String Potentiometer Displacement Transducers (2 to 120 in)
28 Inclinometers (±15 deg)
4 Load Jacks
31 Load Cells (up to 20,000 lbs)
32 Soil Pressure Transducers
GNSS System:

10 Receivers Operating at 100 Hz
Cameras
Drones (DJI Phantom 4 Pro)
GoPro cameras (4K and 1080p)
End-to-end live video streaming production system
Construction Equipment
To facilitate construction of the large-scale specimen tested on the LHPOST6, an array of construction equipment is available at the facility and is used to lift and transport materials and components.
Hydraulic Crane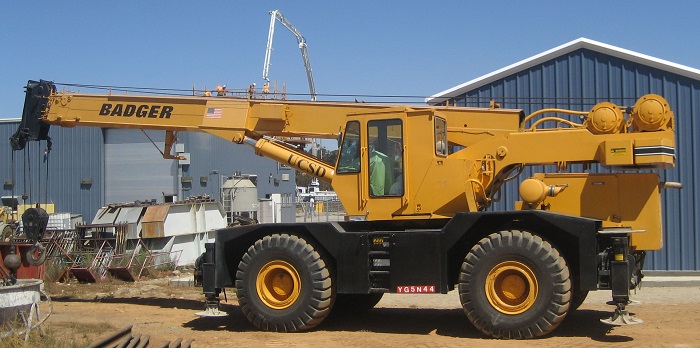 Forklift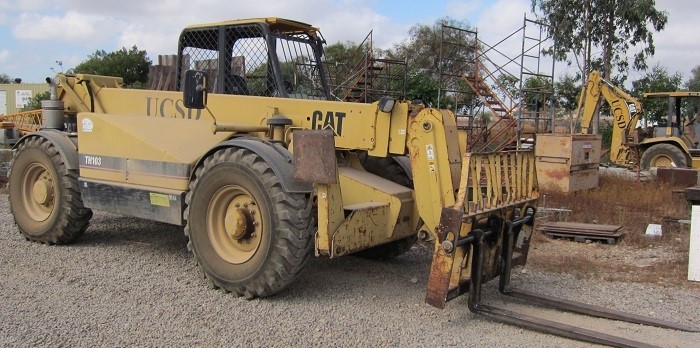 Boom Lift

Backhoe